Look how we work !
Tropical Seeds has expanded their laboratory inventory with new analytical instruments to improve the quality of the seeds. "Whether it concerns cleaning, vitality or seed storage, only when you accurately measure these conditions and factors you'll get precise data on germination. Of course our customers benefit from these insights of the expected germination"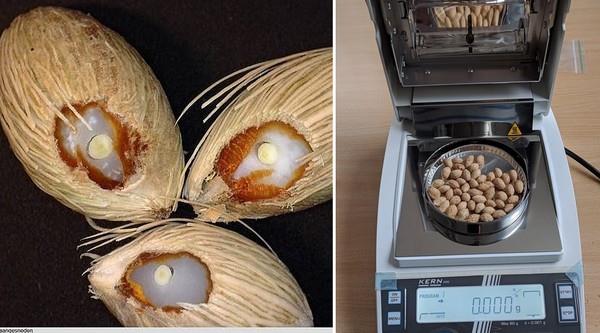 When the seeds arrive they are being assessed according to a fixed protocol. We measure the purity, the TSW number (Thousand Seed Weight), the vitality and also the moisture content of the seeds. Whether it is Eucalyptus seeds that contain 1.3 million seeds per kilogram or a batch of 5,000 kilograms of Areca seeds that contains 1800 seeds per kilogram; all data is being collected and documented.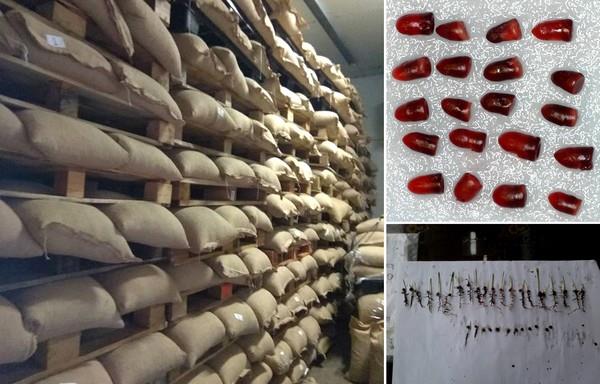 We check how the transport conditions were by measuring the temperature and the humidity for each bag. Samples of the seeds are being cut to check the embryo. A tetrazolium test is done to analyze the vitality of the seeds. We also perform germination tests to check the germination rates.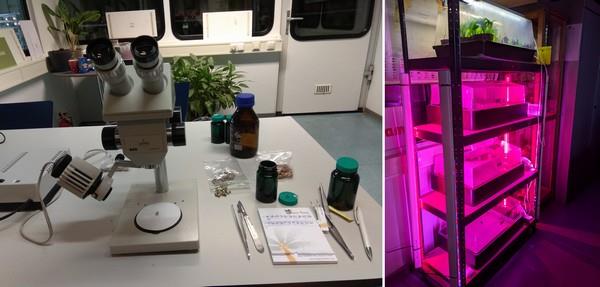 Based on the collected data we can give our customers accurate recommendation on sowing and storage of the seeds. If necessary the batches will be cleaned, additionally treated and/or dried. Finally the seeds are packaged for transport to the customer or temporarily stored. Storage of the palm seeds takes place in conditioned storage rooms. These rooms have an optimal temperature and humidity regime.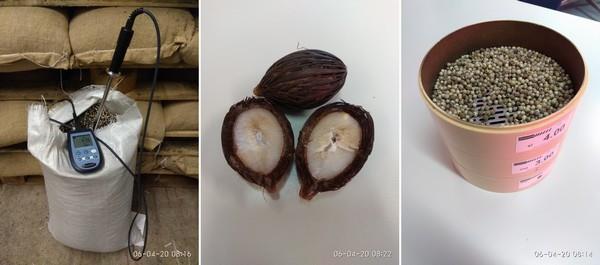 The company specializes in selling tropical seeds. Over the last years the company has made connections with the most exclusive (tropical) places in the world. The company is located in a small village in The Netherlands named Aarlanderveen (near Alphen aan den Rijn). Storage, weathering and selection and finally distribution are taken care of there.
More impressions of our Tropical Seeds Laboratory